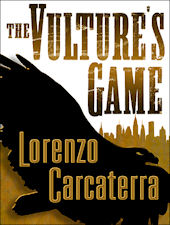 In THE WOLF, #1 New York Times bestselling author Lorenzo Carcaterra introduces readers to Vincent Marelli, his most stunning and captivating hero yet. But, in this eBook original prequel short story, before Marelli becomes the world's most powerful mob boss, he must prove he has what it takes to lead the pack.

My name is Vincent Marelli, and when I was a young man life gave me a choice: play by the rules . . . or play to win. You might say I chose well, because today I am the don of all dons, commanding the biggest, most successful organized crime operation in the world. But all that I have—everything I won—I got by working harder, thinking smarter, and fighting better than the rest. This is the story of how I started. How my uncle gave me a job to do and turned me loose in the big, bad world he'd already conquered. And how I took on the man who tried to take on the wrong people—my people. I won't say what happened. You can find out for yourself. Let's just say that killing your enemy is easy, but there are better ways to get revenge. And the best revenge is a gift that keeps on giving.

This ebook features a preview of Lorenzo Carcaterra's riveting new novel, THE WOLF!
---
AFTER READING "THE VULTURE'S GAME" BE SURE TO PICK UP "THE WOLF!"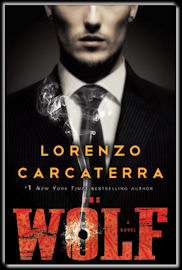 He oversees the most powerful criminal organization on the planet, a vast but unseen force, a United Nations of crime. He is known as the Wolf, thanks to the calculated way in which he corners his prey. He is feared for his ruthlessness and respected for the caution he takes in conducting business.
But the Wolf has made one terrible mistake, the shadow of which he will never outrun. He allowed his wife and daughters to travel alone. The one time he has ever let his guard down--at his wife's request, so that the girls could, for once, feel normal--and his family is caught in a terrorist attack.